Who Are We?
Hi everybody 👋! We are Steven and Elke, we live in Belgium and we absolutely love to travel. We met a while ago, in 2014.
Now before we met, Elke didn't travel that often, and for sure not very far. Her parents never liked to take a plane to go somewhere, so a lot of places were out of the question. They used to go on a 2-week trip to Italy to hike in the mountains. But that also faded when the kids got a little older. Most of the traveling Elke did, was with a youth-program where you could choose a vacation you wanted to join. You would be travelling with other young people that you didn't know. Elke didn't feel that comfortable when travelling with strangers, because she was pretty shy when she was younger…
Steven was the exact opposite of Elke. Steven had already travelled a lot and saw a lot of different places. He was used to going on trips with his friends as well as his family. Let's just say the travel bug was already present when he was young! He even did an internship abroad, in Vienna! So he wasn't shy to meet new people and visit new places. Steven also travels quite a lot for work, so he is pretty used to being abroad.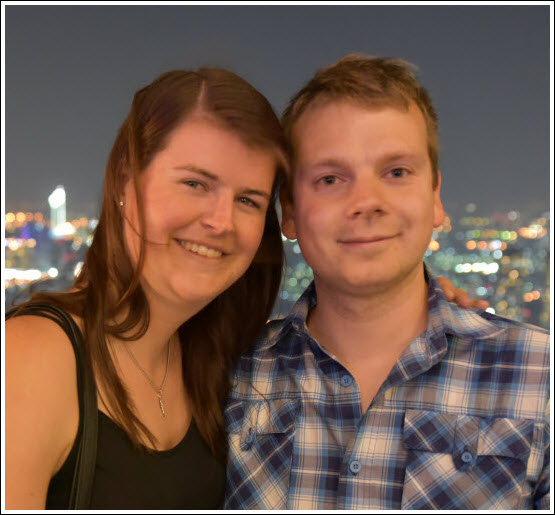 Our First Trip Together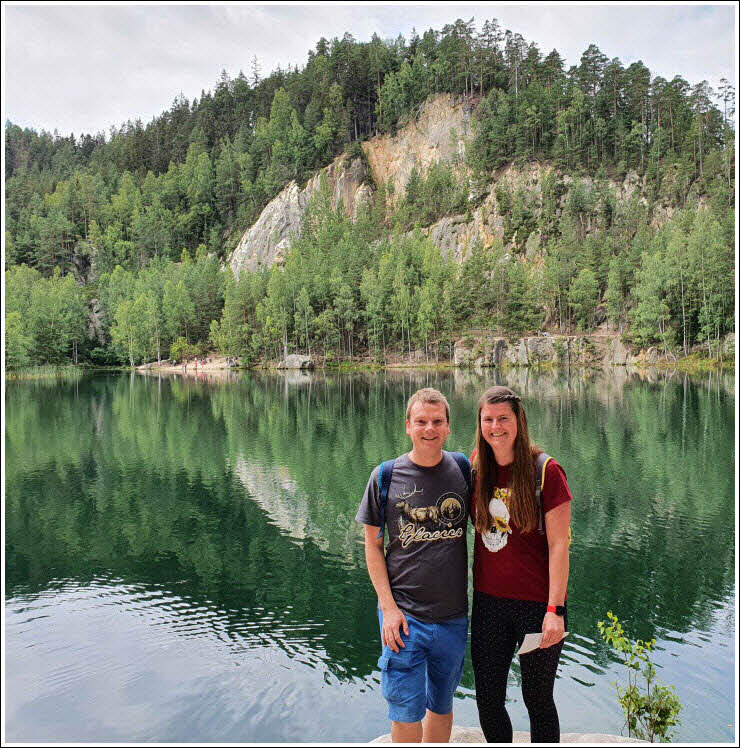 When we went on our 'big' first trip together, we went to the Black Forest in Germany. It was business as usual for Steven, but not so much for Elke. She didn't know that you could plan every detail of a trip. But she also didn't know that it took that much time to prepare for it!
We were amazed about how great we were as a team, working together on our vacation plans. Elke had always been interested in languages, wanted to know the entire itinerary and was just a little keen on following our plan. Steven loved to go to new places, was perfectly fine with last minute alterations and wasn't afraid to ask people for help or tips! So we found a perfect balance. We are a couple that loves to go on well prepared trips, but are flexible enough to change things up a little when we get a great tip or see a beautiful place somewhere.
We started our biggest adventure in 2020 because that's the year we got married 🤵👰! We've been -knock on wood- happily married ever since!
The Start of our Travel Blog
Ever since we met in 2014 we've been traveling a lot. It's one of our biggest common interests to explore the world and to see new and interesting places. We especially love beautiful nature, so we love to visit waterfalls, mountains, lakes and national parks.
During all our trips together, we took a lot of photos. Especially with our mobile phones always in our purse ♀️ or pocket ♂️, taking photos had never been easier. So we felt like we had all those experiences and a lot of photos of those trips, but we weren't really doing anything with it.
We put some thought into what we could do with our photos and since 2019 we've been talking about creating a travel blog. But we never really started because we never found or took the time. But then in early 2020, things changed. The corona crisis started in Europe and most of our travel plans for the year got cancelled. We spent a large amount of our year in lockdown, with no plans whatsoever.
So in 2020 we put our plans into action. We scrambled ideas on how we wanted to build and organize our travel blog. We came up with our mission, looked for hosting, read about SEO… And we started blogging!
Our Travel Blog in the Future
Our blog is still in the early days of development, but we're feeling passionate. We want to fill our travel blog with tips and trip experiences to help other travelers. Hopefully we can help you discover new places around the world and that thanks to our blog you can make the best of your travels. We have several years of travel to write about, so we're confident we can continue to develop our blog with lots of stories and photos.
Our future dream would be if we could turn blogging into our secondary occupation. Earning some income from our blog would allow us to focus our lives more on what we love most, traveling around the world. We want to explore all the cool places earth has to offer. And maybe, if all goes well, we could reduce the time we spend on our office jobs and put more work into our travel blog. But we'll see how things evolve 🙂.