After we visited the island of Brač and the city of Split, we wanted to go to Klis Fortress. The fortress is called Tvrđava Klis in Croatian. Klis Fortress is located above the town of Klis, only 12 km away from Split. So an ideal combination with a visit to Split. Klis fortress became rather famous after being used as a filming location for Meereen city in Game of Thrones!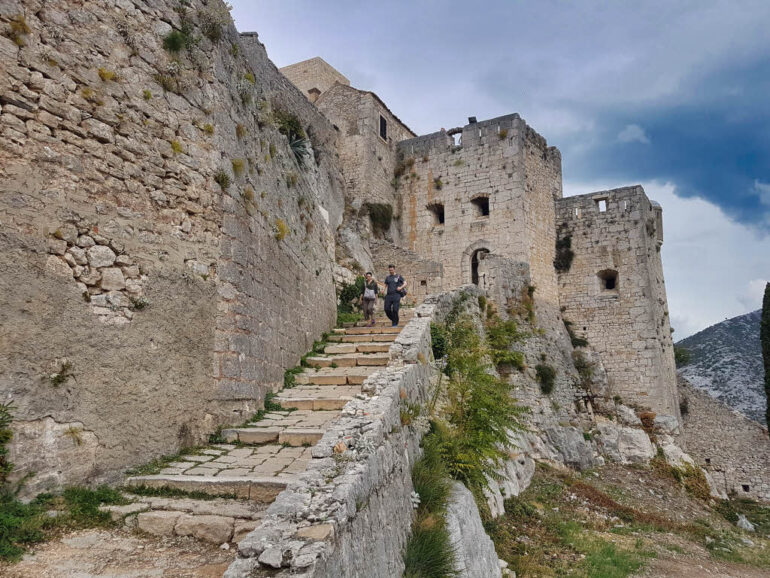 The Fortress Klis & The View
Klis Fortress is a medieval fortress 🏰 located above the town of Klis. It is built on a hill and is positioned between the 2 mountains Kozjak and Mosor. It has magnificent views of the nearby city Split and on the Adriatic Sea and its islands. Even just the breathtaking view makes this visit worthwhile!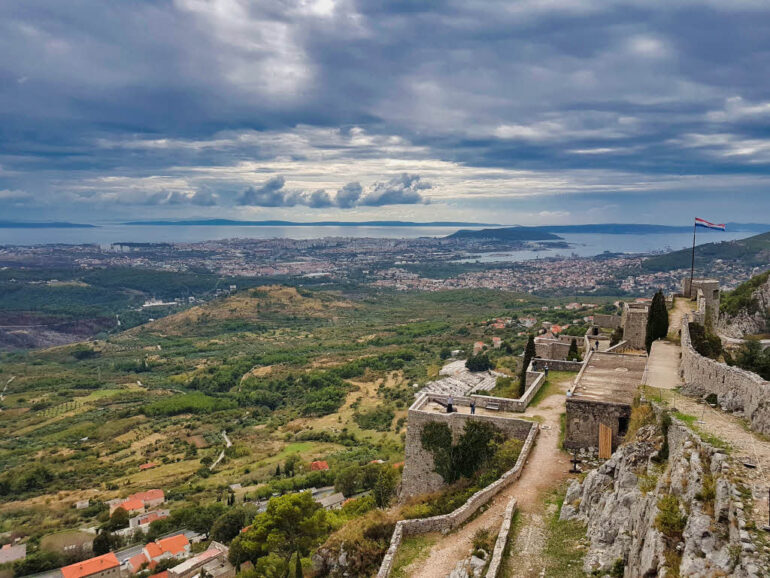 Game of Thrones Filming Location for Meereen
The Klis Fortress was also used in the popular series Game of Thrones. It was used as a location for the fictional city of Meereen. This made the fortress gain in popularity because it wasn't visited a lot before. Thanks to Game Of Thrones, the fortress now has the money and standing to make sure the site is protected and taken after.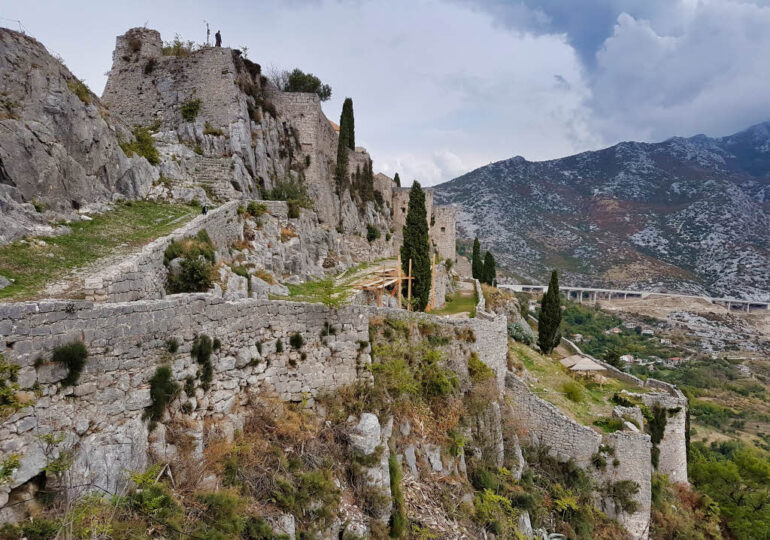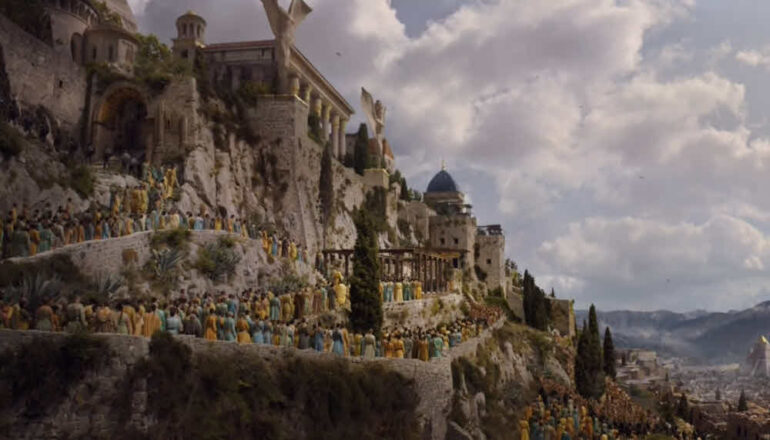 Although it has gained in popularity, the Fortress isn't too crowded. But every year more and more tourists want to visit the fortress. You have to pay a small entrance fee to get into the fortress, but it's definitely worth it. It only cost us 40 Kuna (€5.30 / $6.50 in 2017). Now I saw on the website that prices have gone up, so now it will cost you 60 Kuna (€8 / $10) as an adult and 20 Kuna for a child. The opening times are 10 AM to 5 PM, but please check the website to be sure as these things can change.
Apart from the fortress itself, there also is an Interpretation Center where you can learn more about the fortress and Croatia's rich history. Unfortunately, when we went there, that Interpretation Center was not built yet. The visit to the Interpretation Center is included in your entrance ticket.
Visit Klis Fortress – Game of Thrones
Of course, when you pay an entrance fee, you're always hoping that the visit will be worthwhile. Well luckily for us, it absolutely was! The fortress is one of the only places I've ever seen where you can walk around the ruins of the castle without any guide or sign telling me not to sit on the wall, stand too close to the edge… We were absolutely free to do whatever we liked and that's a feeling of freedom I really appreciate! We walked around the fortress and immediately saw the pillory. Of course, that is always a cue to get a few pictures taken. Doesn't Steven look happy being imprisoned? 😉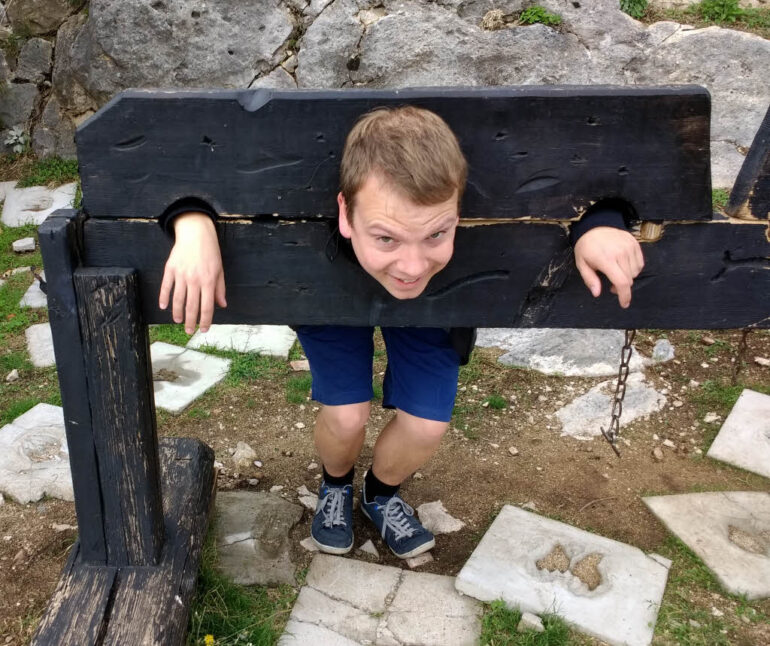 We spent quite a lot of time wandering around the fortress because we wanted to make sure that we really had seen everything! We looked for hidden passages or hidden rooms the entire time!
Of course, whenever I walked over a staircase, I straightened my back and pretended to be Khaleesi (Daenerys Targaryen). I mean: come on! Who wouldn't! 😇 We stayed for a little over an hour at this fortress.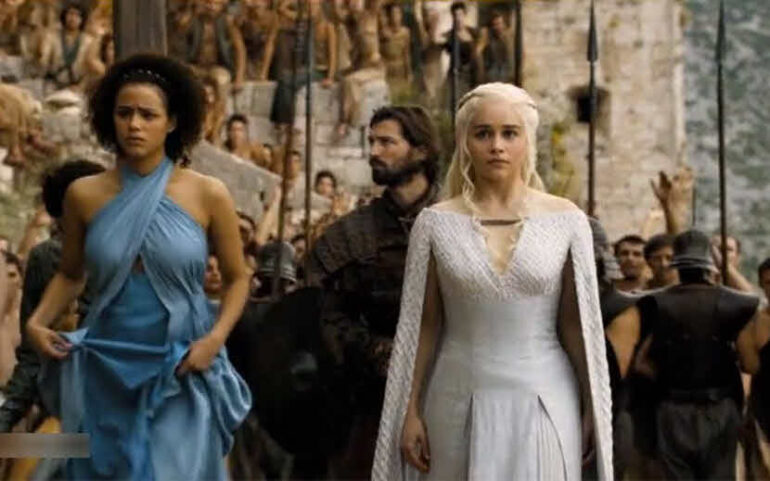 Game of Thrones Tours through Klis Fortress
It's also possible to book a guided tour through Klis Fortress. There are even Game of Throne-guides that take you to Split and Klis Fortress and tell you all about it. Some of them also include Diocletian's Palace. We didn't take a guided tour because sometimes your imagination is richer and more satisfying than the actual story. I love wandering around old places, trying to figure out what it used to be or for what it was used back then.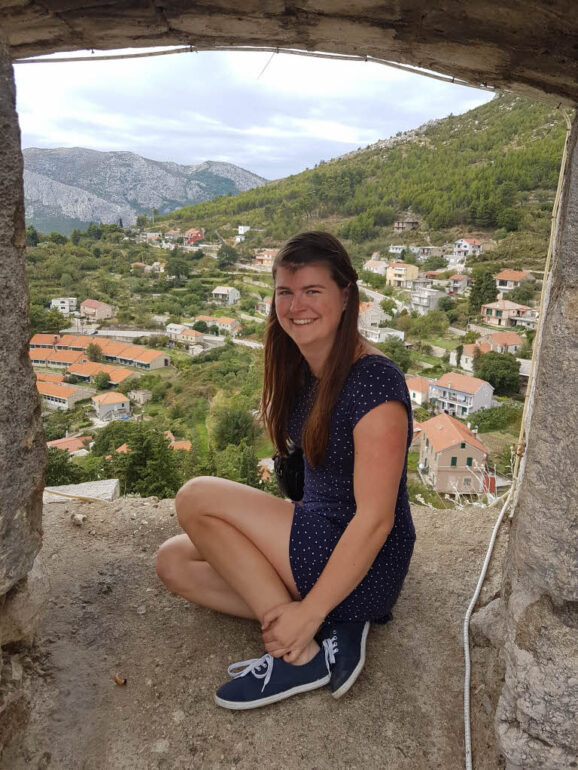 After our visit to the Fortress, we went to our apartment. It was a good 50 minutes drive to get there. The apartment was located in the town of Tromilja. Tromilja was very close to Krka National Park, but not too close in order to be affordable.
After some difficulties with checking in (read: trying to find the owner), we settled in and searched how far the nearest good restaurant was. The restaurant we wanted to go to was a ten-minute walk.
Dinner Time!
We closed off our room and went to dinner. We walked next to the road and quickly found out that in some parts of Croatia, pedestrians are really forgotten! Steven and I had to walk right next to the road on a narrow line of gravel. It wasn't the safest walk to the restaurant, but because it was still light outside, it was manageable.
The restaurant we went to was called Atrium. It was a magnificent looking place and also looked a little expensive. The restaurant had some guest rooms upstairs. Guests going in and coming out of the room were all dressed up. The waiters also had put on their best clothes. Everything was sparkling clean. I ordered the chicken and Steven ordered a mixed grill. We also ordered a bottle of wine to go with that and our entire dinner only cost us about 35 euros. Now that's what I call a good deal!!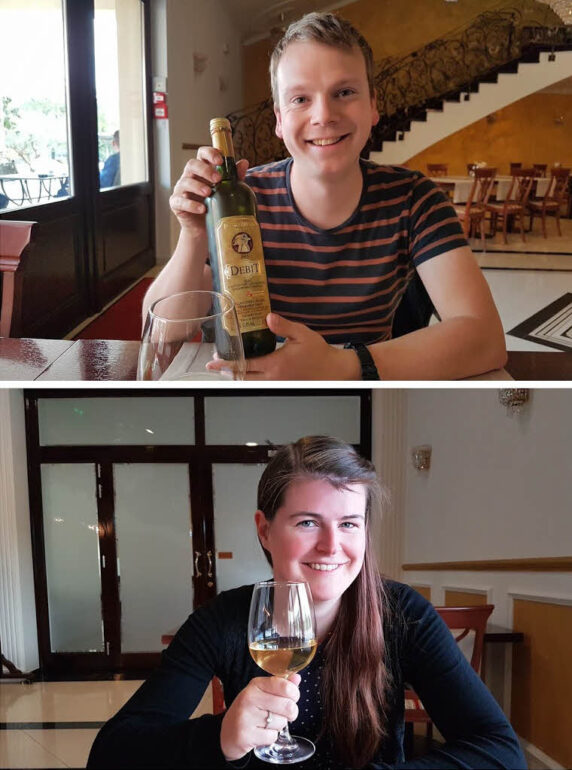 Now you've probably guessed it already… when it was time to head back to our apartment. The sun had left us and it was dark. I used my flashlight on my phone to shine behind us and Steven shone in front of us. We wanted to be sure that we were visible to the traffic passing by. Luckily it wasn't busy at all on the streets and we made it back in one piece.
When we arrived back at our apartment, it was time to go to bed now! Another big day tomorrow! Tomorrow we visit Krka National Park. There we'd hike around the park and swim at a waterfall.
Save Klis Fortress for Later
Like our post on Klis Fortress? Save it on Pinterest.