Sibenik bridge (Šibenski Most), also called Krka bridge (or Most Krka in Croatian) is a quick stop on the E71 / A1 highway. The rest area is called Odmorište Krka, or in English: Krka rest area. The area is close to Šibenik and Krka National Park. You can stop there going north on the highway, but also when going south. We stopped there going north. You can find the location of the rest area where we stopped here. When going south, the rest area is just on the other side of the highway.
This place is a good stop to take a rest and take a few minutes to enjoy the views on the Krka bridge and, if going north, the town Skradin. When you make your stop here, you can take a 5-minute walk around a few viewpoints that are constructed along the Krka river. From those viewpoints, you can take great photos.
Sibenik Bridge / Krka Bridge
You can see the Sibenik bridge, or Krka Bridge, from the rest area in both directions (north and south). It's an arch bridge across the Krka river. The bridge is 391 meters long (669 feet) and is 65 meters high (213 feet).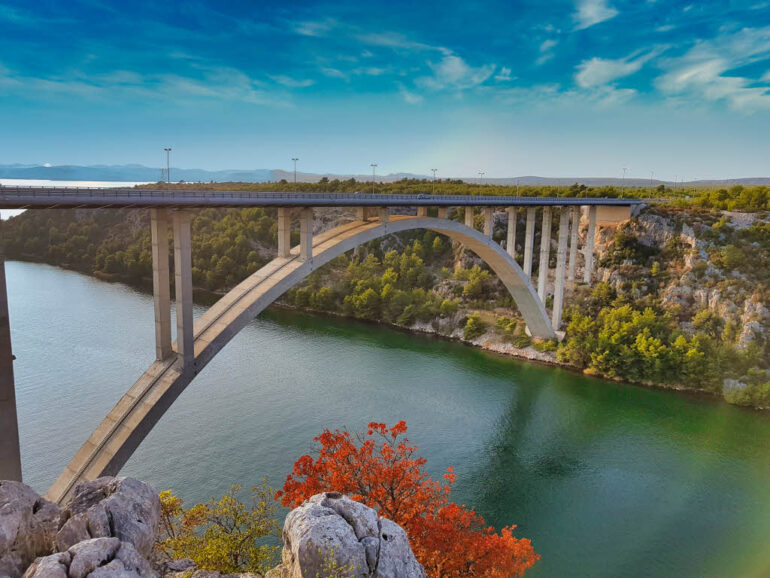 View on the Town Skradin
When going north on the E71 / A1 highway, you can stop at the Krka rest area on the east side of the Sibenik Bridge. From here you have a great view of the Croatian town Skradin. There is also a restaurant, Krka Belvedere, where you can have some food and drinks.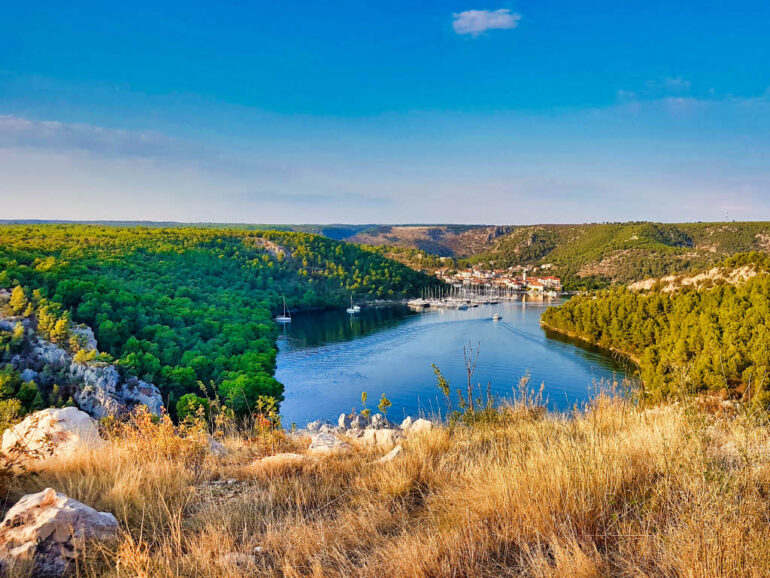 When going south, you don't have a great view of Skradin as the bridge will block the view. But you'll still have a great view of the Krka river.