In total, Croatia has 8 national parks and 11 nature parks. In this guide, we'll introduce you to all 8 national parks of Croatia. This includes the famous waterfall parks, Plitvice and Krka, but also some less known national parks such as Paklenica and Velebit. As you'll see in this guide to the national parks of Croatia, you shouldn't only go to Croatia to get a tan on the beach. There is a lot of beautiful nature to discover in Croatia!
For more information about Croatia in general, check out our Croatia travel guide.
Visiting the National Parks of Croatia
After that good news, some less good news, unfortunately. Not all of those parks are easy to visit. Some of those parks are on islands, making a visit to those parks not as easy as in many other countries. As you can imagine, you'll need a boat to get to those parks.
We only visited 4 of those parks, mainly because of the "boat problem". Because of that, some information on the national parks provided is based on input from other people. We'd love to explore the other national parks of Croatia in the future and make our own travel guides to each of the national parks.
Plitvice Lakes National Park
Plitvice Lakes National Park (Plitvička Jezera) is definitively our favorite national park in Croatia. It's also the most famous one, hosting over a million visitors a year. The park is full of waterfalls cascading down from one beautiful turquoise lake into the next equally beautiful blue lake.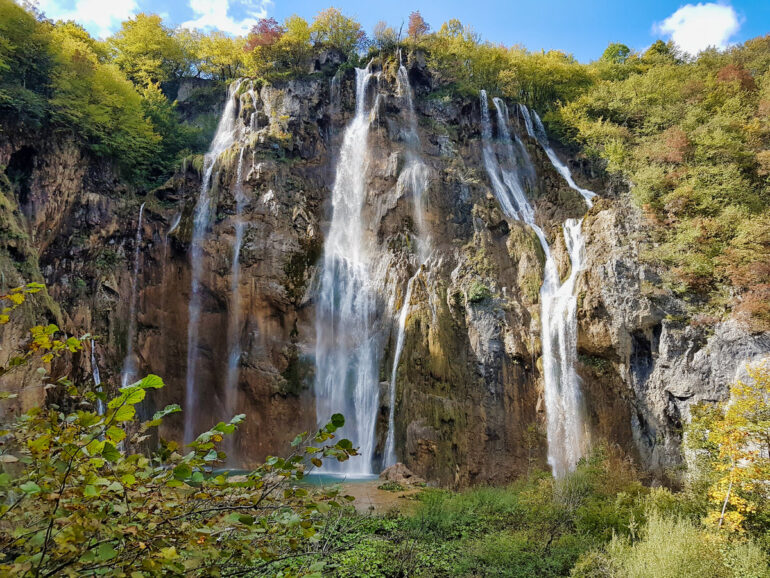 The park is popular for hiking, biking, and climbing. When visiting the park you'll walk on wooden boardwalks over the many lakes, next to cascades and waterfalls. The entrance to the park also includes free use of the boats to cross the lakes. Well deserved, Plitvice Lakes has been on the UNESCO world heritage list since 1979.
For more information, check out our travel guide to Plitvice Lakes National Park.
Krka National Park
While there are fewer waterfalls than in Plitvice, Krka National Park is equally amazing. You'll find this park, situated along the Krka river, in Šibenik-Knin county. A hiking trail will take you along the highlights of the park, ending with the famous waterfall Skradinski Buk. In this waterfall, you can go for a cold refreshing swim, after your hike.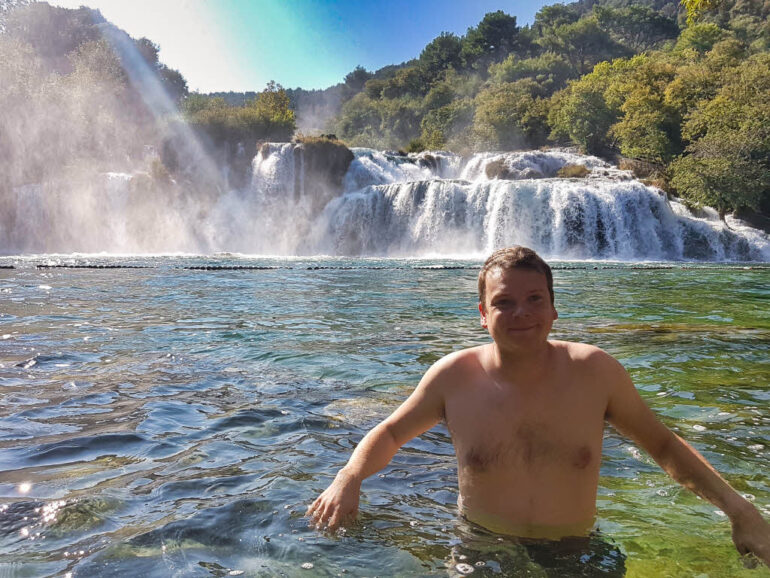 Another highlight of the park is the island Visovac with its monastery, reachable by boat. There is also a small cave (Oziđana pećina cave) that you can visit after hiking up 517 stairs. In this cave, remains of a human settlement have been found.
Considering a visit? Check out our travel guide to Krka National Park to get all the details!
Paklenica National Park
Paklenica National Park consists of two canyons, Velika Paklenica and Mala Paklenica. Hikers can explore both canyons. Velika Paklenica is the largest gorge. Mala Paklenica is smaller (mala is small in Croatian), but more adventurous and more challenging to visit.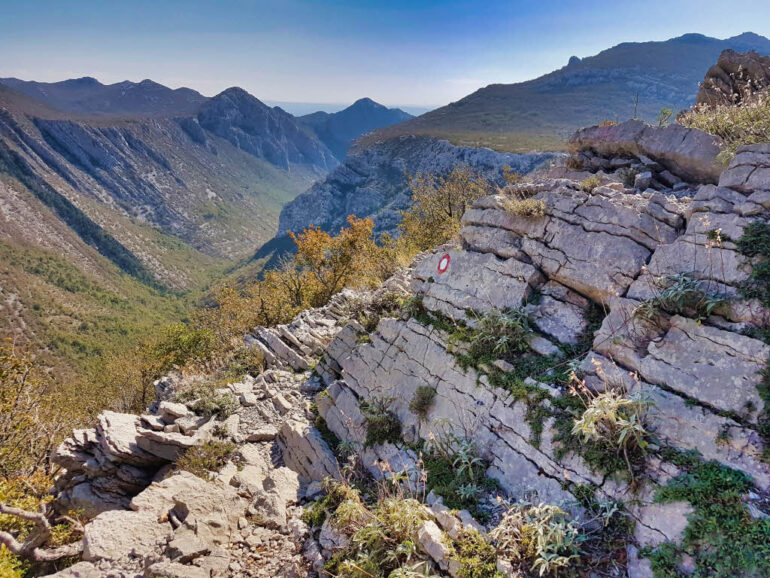 A popular destination for hikers is the Manita peć cave. But not only hiking is amongst the possibilities of Paklenica National Park. The first part of the gorge of Mala Paklenica has a lot of climbing sites of various lengths and difficulties. We saw a lot of people climbing to the tops of the mountains when we visited.
For more information about the park, read about our visit to Paklenica National Park.
Northern Velebit National Park
Northern Velebit National Park (Sjeverni Velebit) is the newest addition to the national park list of Croatia. The national park is a part of the Velebit Mountain, just like Paklenica National Park.
The park is a great destination for everyone who enjoys walking. You can hike across the entire park (and beyond) on the Premužićeva Trail.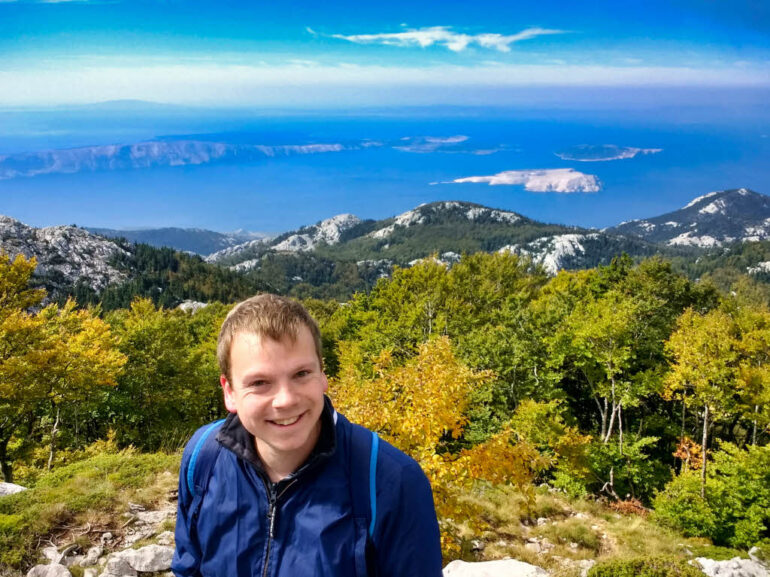 The Velebit Mountain is listed on the UNESCO list of biosphere reserves. Northern Velebit national park hosts a large diversity of animals, plants, and fungus species.
Read more about hiking in Northern Velebit National Park on our blog post.
Kornati National Park
Kornati national park consists of 89 islands, a popular destination for diving, sailing, and hiking. There are also many opportunities for snorkeling around the islands. It's said to be one of the most beautiful national parks of Croatia.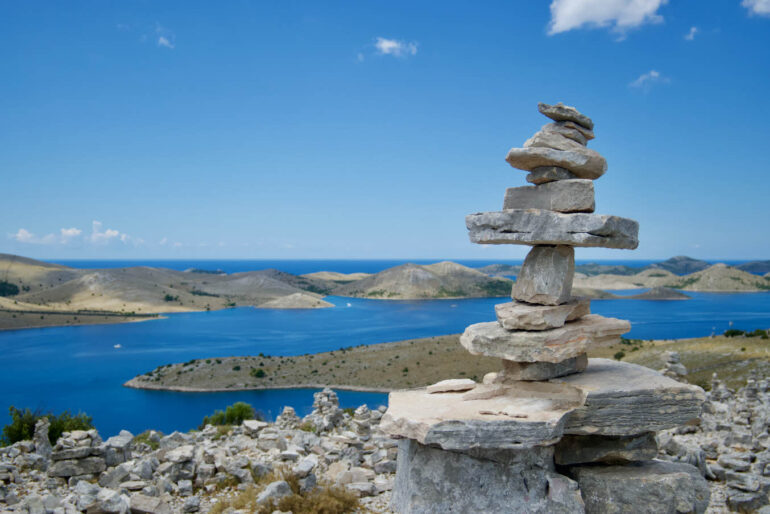 Because there are no ferry services to the island, it's quite difficult to reach. The best way to explore the park is by renting a boat.
You can find out more about Kornati National Park on the official website: np-kornati.hr
Brijuni National Park
Brijuni National Park exists out of 14 islands. It's located in Istria county, in the northwest of Croatia. In contradiction to Kornati, this park is slightly easier to explore. The largest of the islands, Briujuni (Otok Veliki Brijun) is reachable by ferry from Fažana.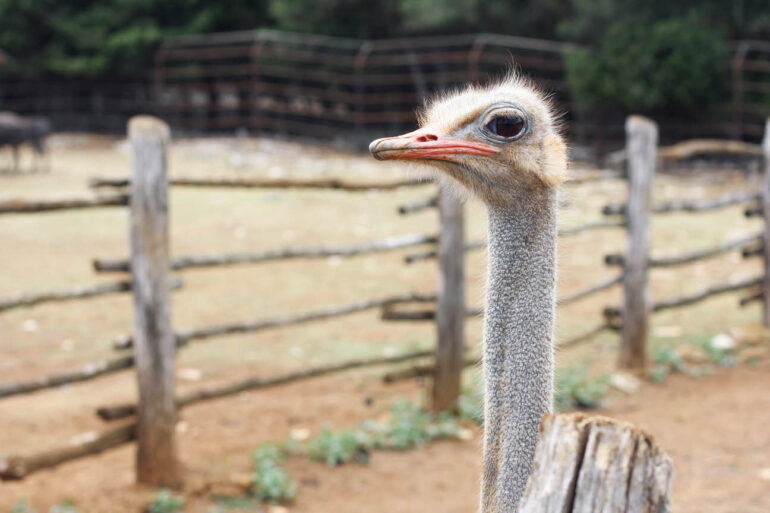 One of the top attractions on Brijuni is the safari park. In this safari park, you can see many animals, such as camels, zebras, and elephants. Also on the same island, you can see dinosaur footprints. On the islands of Brijuni National Park over 200 dinosaur footprints have been discovered.
Eager to learn more, or want to plan a visit to Brijuni, check out the official website: np-brijuni.hr
Risnjak National Park
National park in the mountains in the north of Croatia, in Primorje-Gorski Kotar county. It's located between Rijeka and the border with Slovenia. The park mainly consists of mountains, grasslands, and forest areas. It's worth a visit if you love hiking.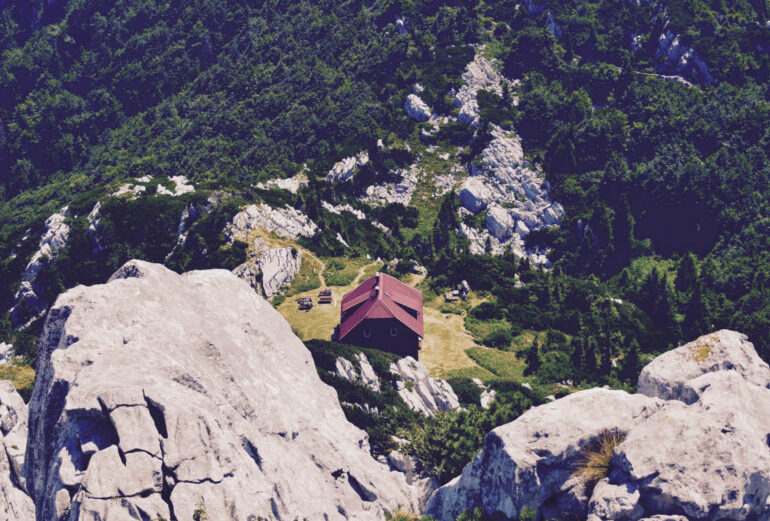 Except for the mountain hiking trails, another one of the highlights of the park is Kupa springs (Kupa Izvor). This turquoise green-blue lake is a true beauty. Hiking to the spring takes about 30 minutes.
Fancy a visit, check out the official website for more information: np-risnjak.hr
Mljet National Park
Mljet National Park is an island in Dalmatia County and is called the green pearl of the Adriatic Sea. The national park covers about a third of the island Mljet and is reachable by ferry from Dubrovnik or Prapratno.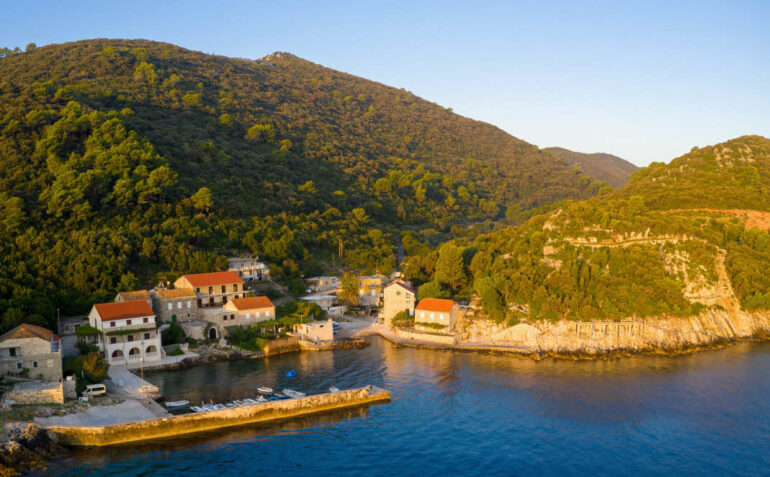 Mljet National Park has a lot of untouched, secluded, beaches. Furthermore, you'll find ruins, a lot of hiking trails and some caves in the national park. There are two saltwater lakes on the island, Malo and Veliko. On the Veliko lake, you also have a small island, Saint Mary's Island, with an old monastery you can visit.
Find out more about Mljet on the official website: np-mljet.hr
The Nature Parks of Croatia
Our guide to the National Parks of Croatia gave you an introduction to the national parks of Croatia. But it doesn't stop there. Croatia also has 11 nature parks, worth a visit.
If you want more information about those nature parks, we recommend you to visit the official website on the parks of Croatia. They have all the details on all 19 parks in Croatia (national parks and nature parks), as well as a detailed map of all park locations.
Map of the National Parks in Croatia
Infographic National Parks of Croatia
Like our post? Below you can find an infographic presenting the 8 national parks of Croatia. Please pin this to Pinterest to save for later and to support our blog.